Google has announced another Panda update in their February search quality highlights blog post. Unfortunately they don't say exactly when the update happened. 
"Most of the updates rolled out earlier this month, and a handful are actually rolling out today and tomorrow"
Quite a difference there! The update could have come out at either the beginning of February or at the end of February, thank's for the useful update Google. 
When checking actual rankings for around this date I can clearly see exactly when Panda 3.3 was released, 15th February.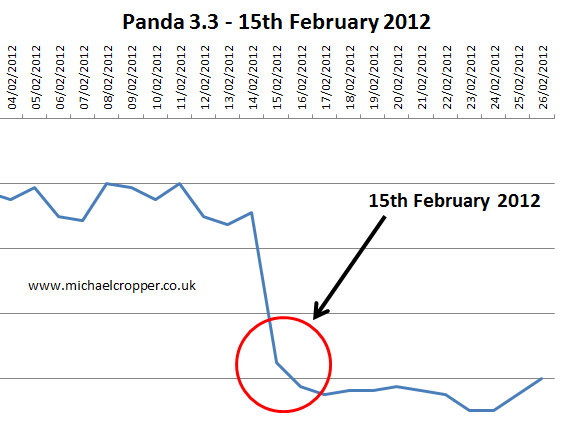 The above graph is not from my blog (just put my name on there in-case someone wants to steal the above image!

). Unfortunately I cannot say specifically where the data has come from or what the actual differences in rankings are due to confidentiality, although I can say this data is accurate and can confirm that the Panda 3.3 happened on 15th February 2012. 
Other sources claim it was later in the month, although based on the first hand data I have reviewed then I am confident this happened on the 15th February. 
Nice Valentines day present from Google! 
If you want to find out the full story behind Google Panda and how to recover from Google panda then check out the epic blog post I did earlier in the week.