With the recent announcement of Google Hotel Finder, it is only a matter of time before Google begins to really push this within the paid and organic search results. Below is how Google have prioritised Google Advisor, their financial services comparison tool, straight at the top of the search results before all other listings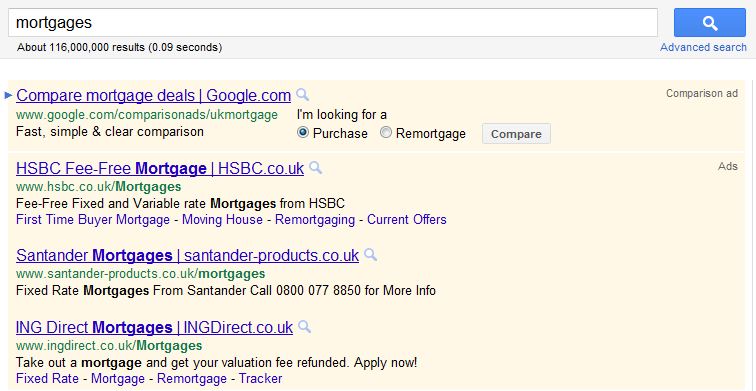 When will the same apply for hotels or possibly even destination specific searches such as London Hotels? An interesting step towards this within the travel industry is making travel dates more prominent within the search results as seen below.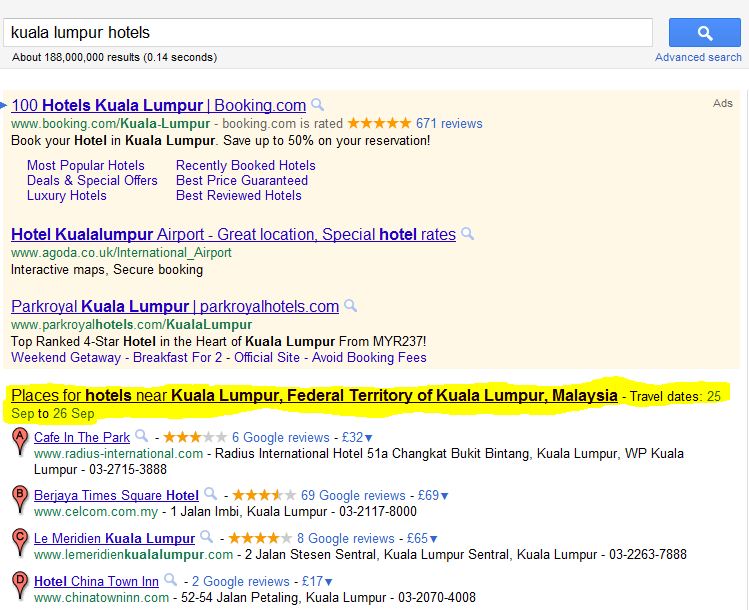 My next prediction will be to have travel dates from/to so a user can specifically select the dates they like to travel on, then Google really prioritising the Hotel Finder product which will generate them more CPC revenue.
We will see what their next steps will be over the coming weeks and months, but it is certainly going to be an interesting time!