A while ago I spotted a glaring error on Trip Advisor's Bangkok Hotels page as outlined in a post I did about how Trip Advisor was assuming I could speak Thai. All of my blog posts are promoted on Twitter to my followers and since the title of the blog post contained the phrase "Trip Advisor" they spotted this as they are monitoring social mentions for their brand online. 
All large brands should be monitoring social media mentions for brand terms as an absolute minimum – if you aren't then shame on you, you are missing an enormous opportunity!
So they thanked me for spotted the error etc. and offered to send me some of their nice Trip Advisor swagga as a bit of a 'thanks for spotting' which was a nice gesture. 
Hat's off to Trip Advisor as they have actually got the error fixed, which is more than can be said with other large companies who would 'take the feedback on board'. 
Here is a nice picture of what they sent me through which includes a cap, couple of bottle openers, couple of pens (with moving airplanes on the top which circle the globe!) and a document wallet – all branded.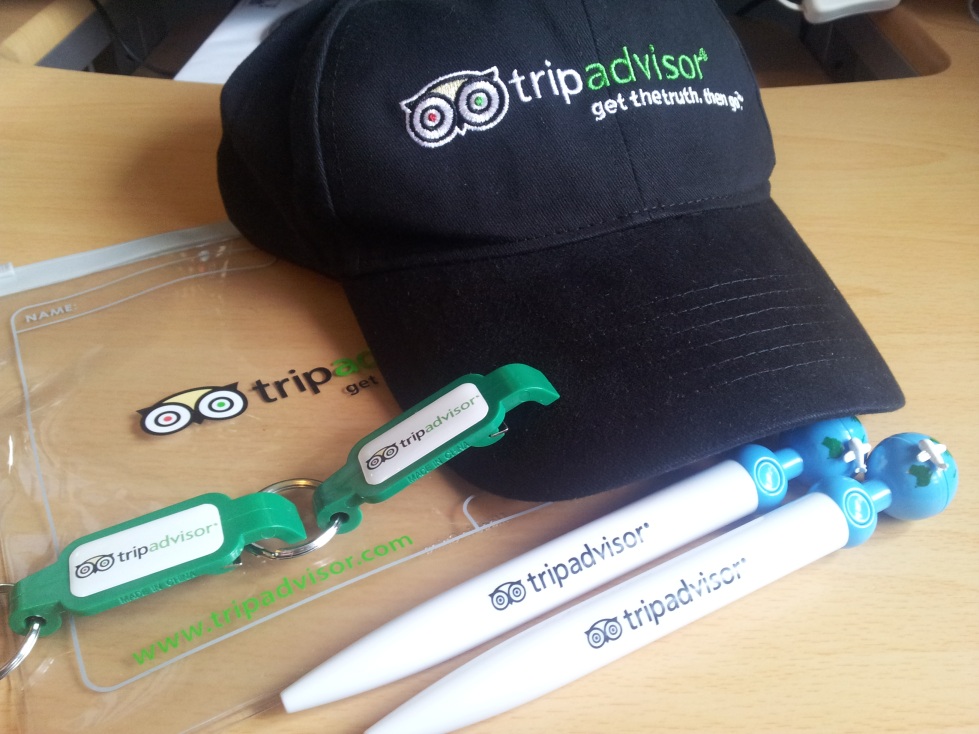 While I doubt I will be wearing the cap any time soon (I like to think I have a little more style than that – no offence Trip Advisor!

) it is a nice gift from them and I can certainly use the beer bottle openers!
Thanks again Trip Advisor!