Whilst having a browse around TripAdvisor.co.uk today, specifically on their Bangkok hotels page, I noticed that they haven't quite got their multi-lingual content implemented correctly.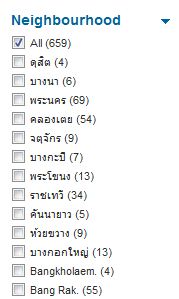 Whilst I would love to speak fluent in another language (I'm testing the waters with Mandarin at the moment

) I can't quite speak Thai just yet. 
This is quite a big fail by Trip Advisor here, I can't imagine many UK people who are looking to book a Bangkok hotel can actually speak Thai. If they did, I'm sure they would simply go to the Thai version of Trip Advisor. 
#Fail