Well this is something I haven't seen before, Google answering questions in the autocomplete.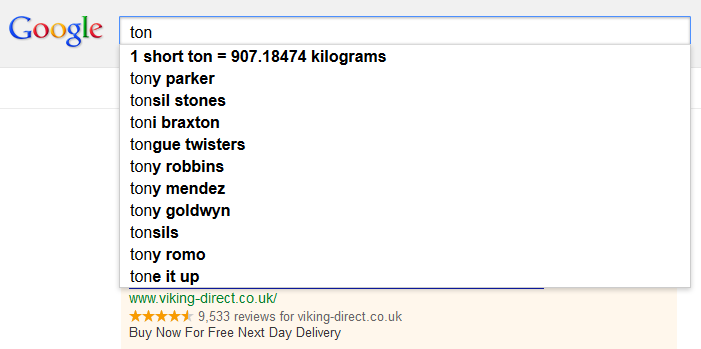 I find it quite strange how Google is showing these types of answers from only typing in 3 characters. While the conversion calculator is very useful on Google, I wouldn't have thought that it would be one of the top searches to warrant showing in the autocomplete. 
Has anyone else spotted this before or seen any similar examples of this in action?